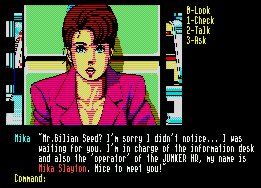 Hi All,
Here is a new version of PSPMSX the MSX series Emulator for PSP, with a minor
update, only for those who likes Snatcher ...
What's new in version 1.0.9 :
- Bug fix for the Snatcher game ...
How to use it ? Everything is in the README.txt file.
pspmsx-v1.0.9.zip
Enjoy,
Zx.
If you want to discuss on this emulator, you can do it there :
zx81's forum on dcemu network
or
zx81's forum on qj.net
Looking for Snatcher ?
here it is ...