Hi Folks,
I finally succeed to get a SD Slim HxC Floppy emulator to work with my amstrad CPC 464 connected to a floppy drive FD-1.
Here is step by step what i did.
First of all you need to mod you FD-1 to get the ground and the 5v cable for the HxC Slim SD board.
You need to open the FD-1, and to connect the ground and the 5v of the floppy Molex as shown on the picture.
Be careful, the 5v is the orange cable in the FD-1 (Red is 12v !).
Here is FD-1 back.
Then you have to put two jumpers on the ribbon of the DDI-1, as shown below.
(Update from Bryce on CPCWiki : The ready jumper is not mandatory with the HxC)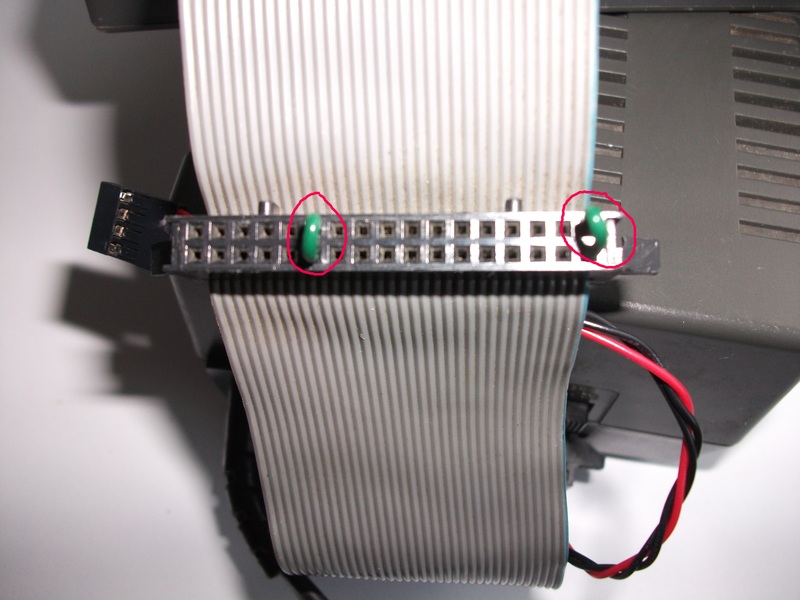 You have to cut the two plastic protections as shown on the picture.
Otherwise you won't be able to plug correctly the ribbon with the HxC connector.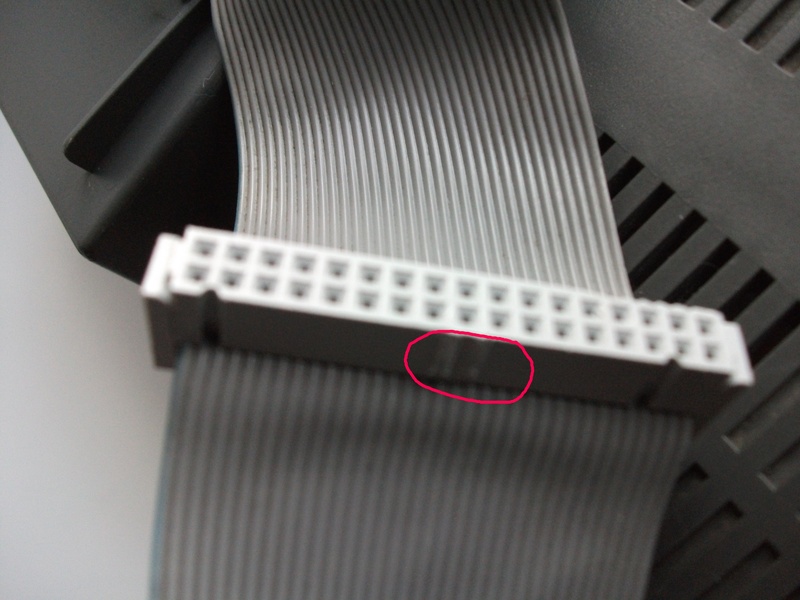 Here is the connections with both 5v molex + floppy ribbon :
Next, You have to setup properly the jumpers on the HxC (i gave many tries, and that is the one that worked for me).
Of course you have to upgrade the firmware of the HxC, setup the memory card accordingly etc ...
(See HxC website, there are tons of documents available there).
Finally i got HxC menu working (run"hxc) and also Sorcery game installed on my SD card :
Hope that helps,
Zx
PS: Thanks to Bryce for the updates