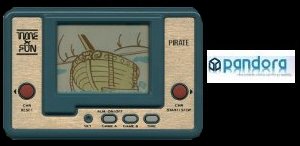 Hi all,
Here is a patched version of the Game & Watch emulator by Hitnrun (gp2x and pandora version).
This version fits the pandora screen size (this is main change compared to original hitnrun version).
All credits remain to hitnrun

PND Version :
gameandwatch-0.3.1.pnd
I've added a makefile to build a PND in the source archive etc ...
gameandwatch-0.3.1-src.zip
Enjoy,
Zx.
If you want to discuss on this application you can do it here :
My forum on
dcemu network
or
http://www.gp32x.com/
.